Advantages From Your Dental Trip in Georgia
A wide range of dental treatments



There are many dental procedures and services that dentists in Healthy Dent will provide their clients that are all executed with remarkable finesse. The doctors have a proper license, are specialized in a specific area, and hold a degree from a faculty of dentistry. So they are well experienced and trained in all types of procedures. They are constantly investing in the best and latest equipment to make sure they are giving the right treatments to their clients.
When you compare prices in Healthy Dent to the ones in European and American countries, you will see why this one is a better alternative. You can notice a significant difference in costs, so people prefer to have their dental treatment done in this country rather than theirs. Patients will save up to 70 percent of their medical bills.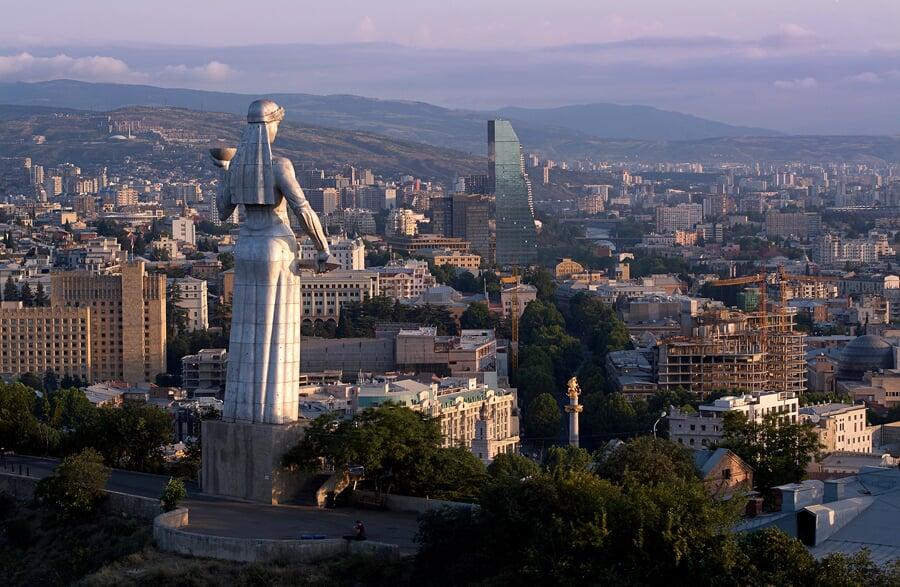 Great accommodation services



.
Depending on your preferences you can choose different hotels. When you write us an e-mail, please make sure to write down in what area of the city you want to stay, what facilities you want to have at your disposal, and in what type of hotel you are interested. You will then get a list from which you can choose the best accommodation for you.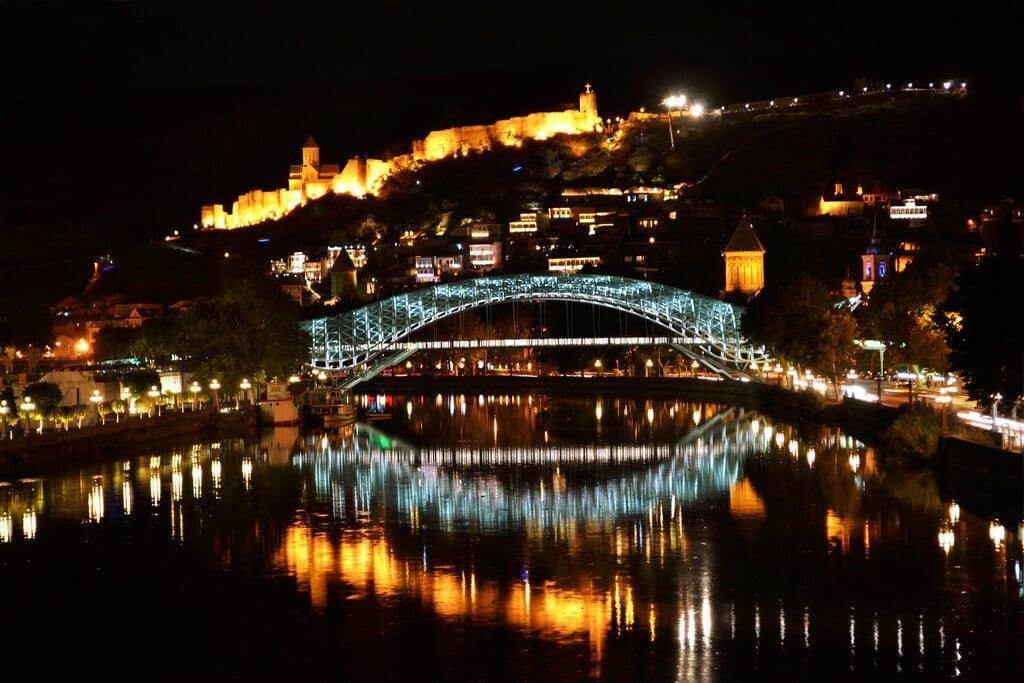 Shopping



​
Visitors will surely find that Tbilisi is a place where not only dental service is cheap, but everything else is. You may want to have other medical consultations or treatments, get your hair or nails done, or pack your suitcases with some new great clothes or things without spending too much money.

Georgia is one of the oldest wine-producing regions in the world. Man discovered the art of winemaking in Georgia 8,000 years ago. Due to the many millennia of wine in Georgian history, the traditions of its viticulture are entwined and inseparable from the country's national identity.
It has been archaeologically proven that the roots of Georgian viticulture are between 9000 and 7000 BC when peoples of the South Caucasus discovered that wild grape juice turned into wine when it was left buried through the winter in a shallow pit. This knowledge was nourished by experience, and from 4000 BC Georgians were cultivating grapes and burying clay vessels, kvevris, in which to store their wine ready for serving at perfect ground temperature.
There are just 14 independent alphabets in the world and Georgian is one of them. The Georgian kingdom of Iberia converted to Christianity in 326 AD. Scholars believe that the creation of an Old Georgian alphabet was instrumental in making religious scripture more accessible to the Georgians. This happened in the 4th or 5th century, not long after conversion. The oldest uncontested example of Georgian writing is an Asomtavruli inscription from 430 AD in a church in Bethlehem.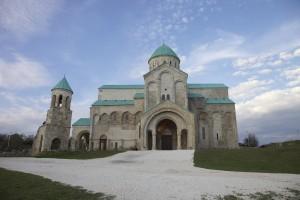 UNESCO Heritage sites
Our current UNESCO heritage sites include the ancient capital city of Mtskheta, the massive cathedral complexes of Bagrati and Gelati, and the mountain region of Svaneti. The construction of Bagrati Cathedral, named after Bagrat III, the first king of united Georgia, started at the end of the 10th century and was completed in the early years of the 11th century. Although partly destroyed by the Turks in 1691, it was recently restored and the church service is held regularly. The Gelati Monastery, whose main buildings were erected between the 12th and 17th centuries, is a well-preserved complex, with wonderful mosaics and wall paintings. The cathedral and monastery represent the flowering of medieval architecture in Georgia. The historic churches of Mtskheta, the former capital of Georgia, are outstanding examples of medieval religious architecture in the Caucasus. They show the high artistic and cultural level attained by this ancient kingdom.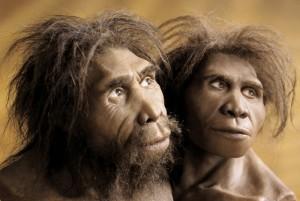 First European Civilization



Recent excavations of Dmanisi have revealed an extraordinary record of the earliest hominid dispersal beyond Africa (1,75 million years ago). Several hominid individuals along with abundant well-preserved remains of fossil animals and stone artefacts have been found. The Dmanisi specimens are the most primitive and small-brained humans found outside of Africa to be attributed to Homo erectus sensu lato, and they are the closest to the presumed Homo habilis-like stream. It is widely recognized that Dmanisi discoveries have changed scientist's knowledge concerning the migration of homo from Africa to the European continent.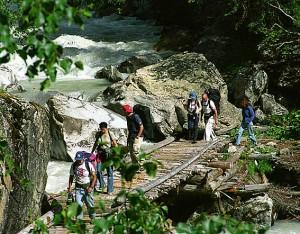 Mountains and Trekking



When it comes to the height of its mountains and the breadth of available treks, Georgia's High Caucasus may not compete with the Himalayas. However, with five peaks higher than Mont Blanc (4,808 meters), Georgia's High Caucasus Mountains are comparable to the European Alps and by far less crowded. The fabled region of Svaneti, nestled in these mountains, is a place of magic and fear, even for Georgians themselves. Access to peaks like Mount Shkhara (5,201 m) and Mount Ushba (4,710 m) and opportunities to stay with Svan families in villages make trekking in this region an outdoor and cultural adventure.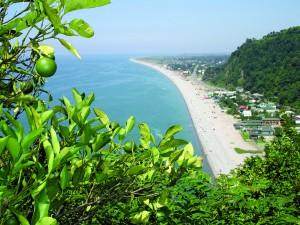 Summer sea and Winter Ski resorts



Georgia is a year-round destination. In Georgia, you can swim in the sea as late as November – one of the longest swimming seasons in Europe. After that, why not head to the mountains, where there is guaranteed snow until late April, making Georgia a top destination for skiers and snowboarders. Any month of the year though, you should try our famous Spring waters, curative and tasty.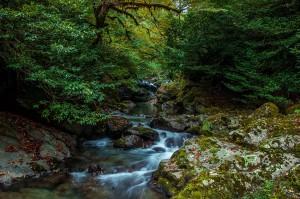 Endless Tourism Possibilities



Georgia is one of the most ecologically diverse countries in the world, with climatic zones ranging from subtropical to high alpine to semi-desert. Georgia is also home to vast expanses of completely unspoiled wildernesses, including one of Europe's largest national parks. Our pristine wetlands and mountain aeries make this country a Mecca for bird watchers worldwide. Bears, lynxes and even leopards can be found in Georgia's dense forests of Caucasian fir-the tallest trees in Europe.



Georgia is one of the most liberal countries for You to get a Visa. You can check ​here if you need Visa for a memorable dental trip in Georgia.